For two consecutive nights I have been out trying to photo the moon with a 300 mil lens as it rose above the horizon.
The first attempt was weird because I kept getting a double image with a difference and can still not work it out.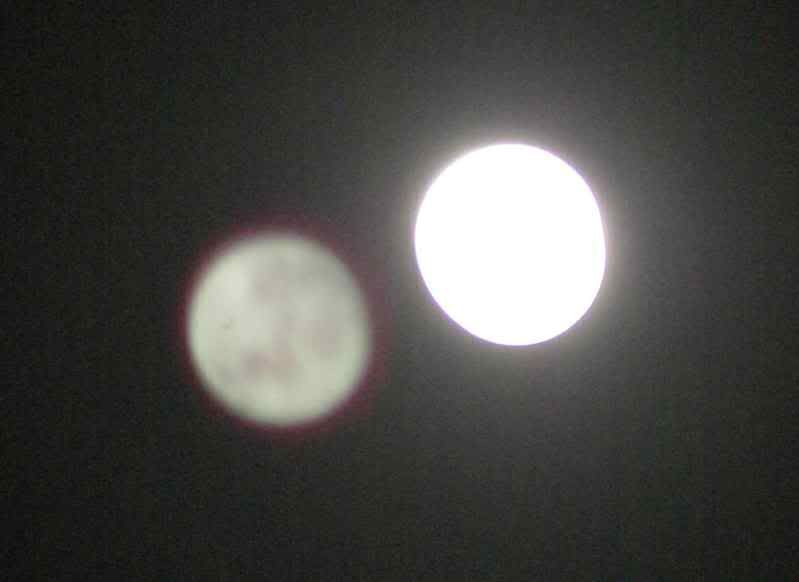 Then tonight I got this.