I GUESS my Dad was a rock star when I wasn't looking! I was going through boxes in the basement and found this postcard: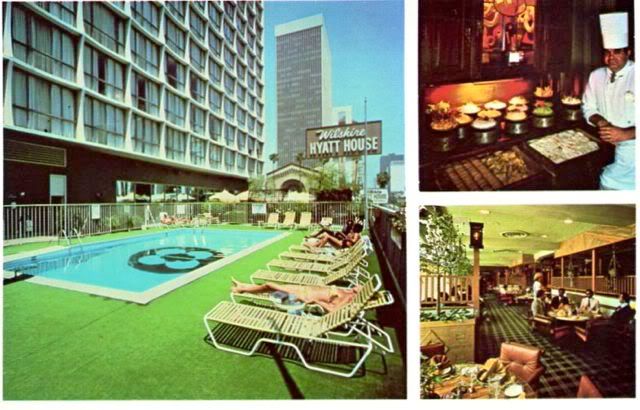 I have read stories about the Hyatt House (aka Riot House) and believe Starz stayed there. Along with Swingo's in Cleveland. The back of the postcard says:
In the heart of Wilshire Center - Central to downtown, Hollywood, Veverly Hills, and all major freeways - 10 minutes to eh Coliseum and Sports Arena - 20 minutes from the airport 1 Hugo's Garden Court Restaurant - entertainment in the Cafe Carnival - Gift Shop - Haberdashery (!!!) - Boutique rooms for groups of all sizes and complete conference center for up to 500 persons.
I was going to book STID at Swingo's the last time he was in Cleveland but it was too pricey . . .